Top Menu
Home
Shop
Clearance
Fekr Tany
For Seniors
Proteins
Weight Gainers & Carbs
Amino Acids
Bcaa & Recovery
Creatine
Pre Workout
Test Boosters
GH Boosters
Sarms
Weight Loss & Fitness / Stimulant
Weight Loss & Fitness / Non Stimulant
Max Protect
Vitamins & Minerals
Omega & Fish Oil
Bones & Joint Support
Skin & Hair Care
Woman Health
Kids Health
Training Supports
Shakers
Sports Wear
High Natural Foods
Protein Bars
Blog
About Us
Legal
Security
Privacy Policy
Terms & Conditions
Contact us
Our Stores
My Account
My Wishlist
My Orders
0
Stevia Castello Powder-300g
Home
>
Shop
>
High Natural Foods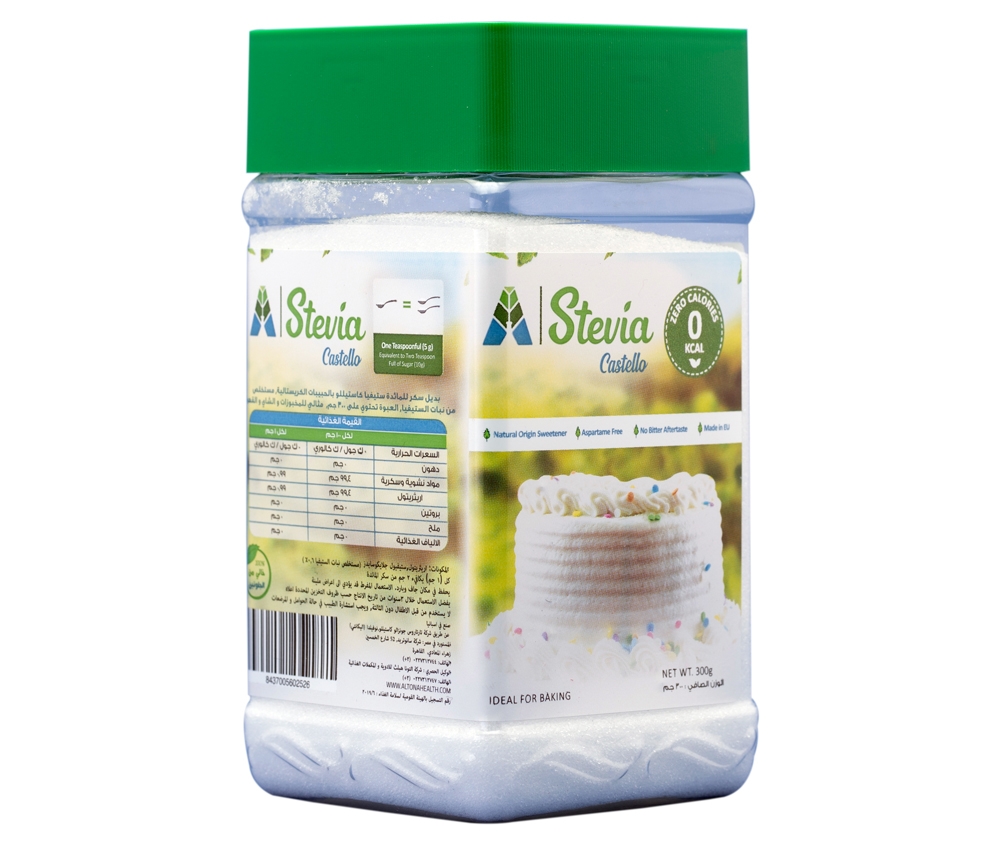 Stevia Castello Powder-300g
---
Description
Stevia Castello Powder, 300g.




Natural Sweetener and sugar substitute  from Stevia plant without 

any calories, from spain, Ideal for bakeries and hot beverages and effective for weight loss.




Stevia Castello Powder:
Aspartame Free.

No bitter Aftertaste.



Usage:

One teaspoon of Stevia Castello is equivalent in sweetness to two teaspoons full of sugar. 



0
Stevia Castello Powder-300g
0
Stevia Castello Powder-300g
0
Stevia Castello Powder-300g
0
Stevia Castello Powder-300g
0
Stevia Castello Powder-300g