Top Menu
Home
Shop
New Arrivals
Clearance
Proteins
Weight Gainers & Carbs
Amino Acids
Bcaa & Recovery
Creatine
Pre Workout
Weight Loss & Fitness / Stimulant
Weight Loss & Fitness / Non Stimulant
Test Boosters
GH Boosters
Sarms
Vitamins & Minerals
For Seniors
Woman Health
Kids Health
Omega & Fish Oil
Bones & Joint Support
Skin & Hair Care
Max Protect
Training Supports
Shakers
Sports Wear
High Natural Foods
Protein Bars
Fekr Tany
Blog
About Us
Legal
Security
Privacy Policy
Terms & Conditions
Contact us
Our Stores
My Account
My Wishlist
My Orders
0
Bpi Sports Cla+Carnitine-50Serv.-Fruit Punch
Home
>
Shop
>
Weight Loss And Fitness
>
Non Stimulant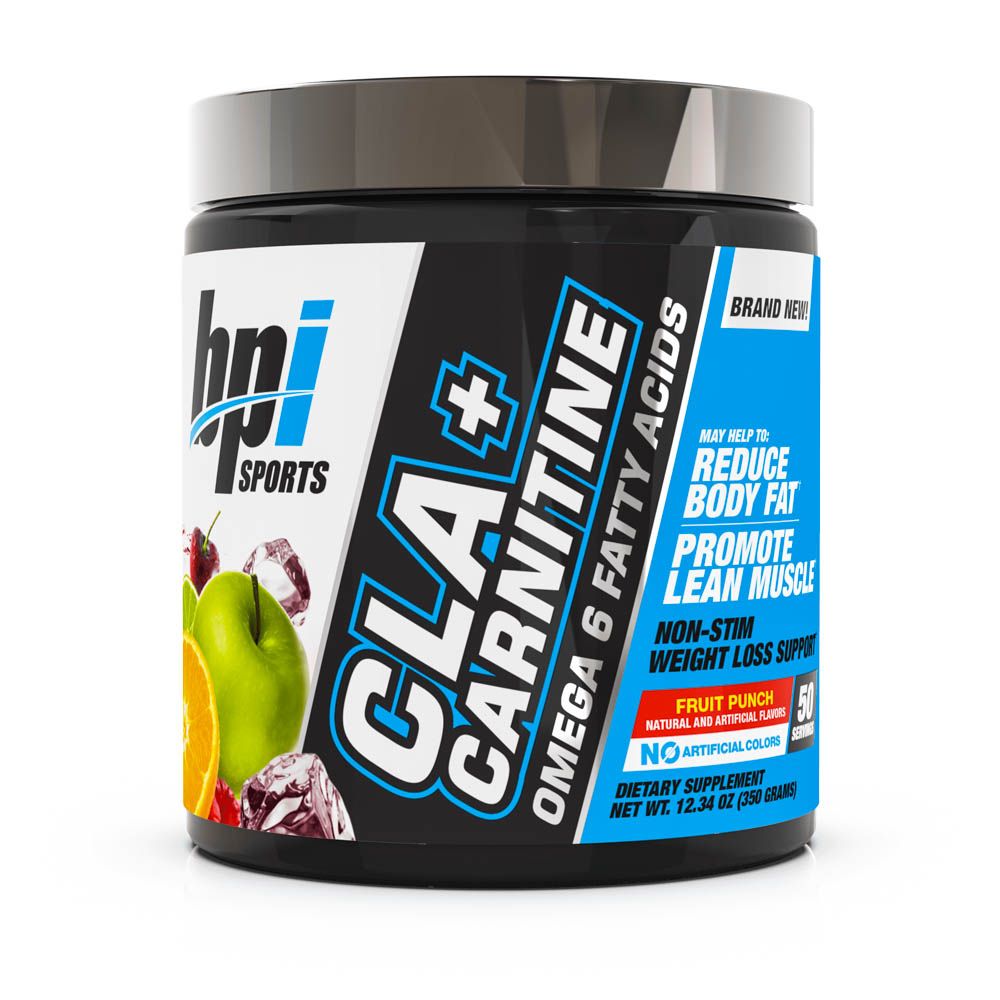 Bpi Sports Cla+Carnitine-50Serv.-Fruit Punch
---
Description
Bpi Health Cla+Carnitine, 50Servings, Fruit Punch.




Want to lose weight? Try Now Bpi Health Cla+Carnitine!




BPI Health's CLA + Carnitine is a non-stim weight loss formula. With this magnificent combination, of clinically studied ingredients, it turns your body into a fat-burning machine. CLA and Carnitine have both been shown to help burn stored body fat for fuel.

Bpi Health Cla+Carnitine can: 
Reduce Body Fat.

Promote Lean Muscle.

Convert Fat To Energy.

Increase Your Ability To Burn Fat.

Support Athletic Performance.

Enhance Energy Metabolism.
 Rich In Omega And Fatty Acids.

Usage: 
Take one (1) serving (1 scoop), blended into 8 oz. of water, with or without food in the morning and one (1) serving (1 scoop) in the evening, or as recommended by a healthcare practitioner.
Warnings
Not intended for use by persons under age 18. Do not exceed the recommended dose. Get the consent of a licensed physician before using this product, especially if you are taking medication, have a medical condition, you are pregnant, nursing or thinking about becoming pregnant. Discontinue use two weeks prior to surgery. Keep this product and all supplements out of the reach of children.



0
Bpi Sports Cla+Carnitine-50Serv.-Fruit Punch
0
Bpi Sports Cla+Carnitine-50Serv.-Fruit Punch
0
Bpi Sports Cla+Carnitine-50Serv.-Fruit Punch
0
Bpi Sports Cla+Carnitine-50Serv.-Fruit Punch
0
Bpi Sports Cla+Carnitine-50Serv.-Fruit Punch