Top Menu
Home
Shop
Ramadan Offers
Fekr Tany
Proteins
Weight Gainers & Carbs
Amino Acids
Bcaa & Recovery
Creatine
Pre Workout
Test Boosters
GH Boosters
Sarms
Weight Loss & Fitness / Stimulant
Weight Loss & Fitness / Non Stimulant
Max Protect
Vitamins & Minerals
Omega & Fish Oil
Bones & Joint Support
Skin & Hair Care
Woman Health
Kids Health
Training Supports
Shakers
Sports Wear
High Natural Foods
Protein Bars
About Us
Legal
Security
Privacy Policy
Returns & Exchange
Terms & Conditions
Contact us
Our Stores
My Account
My Wishlist
My Orders
0
Labrada Muscle Mass Gainer-16serv.-5443g-Chocolate
Home
>
Shop
>
Proteins / Weight Gainers & Carbs
>
Weight Gainers & Carbs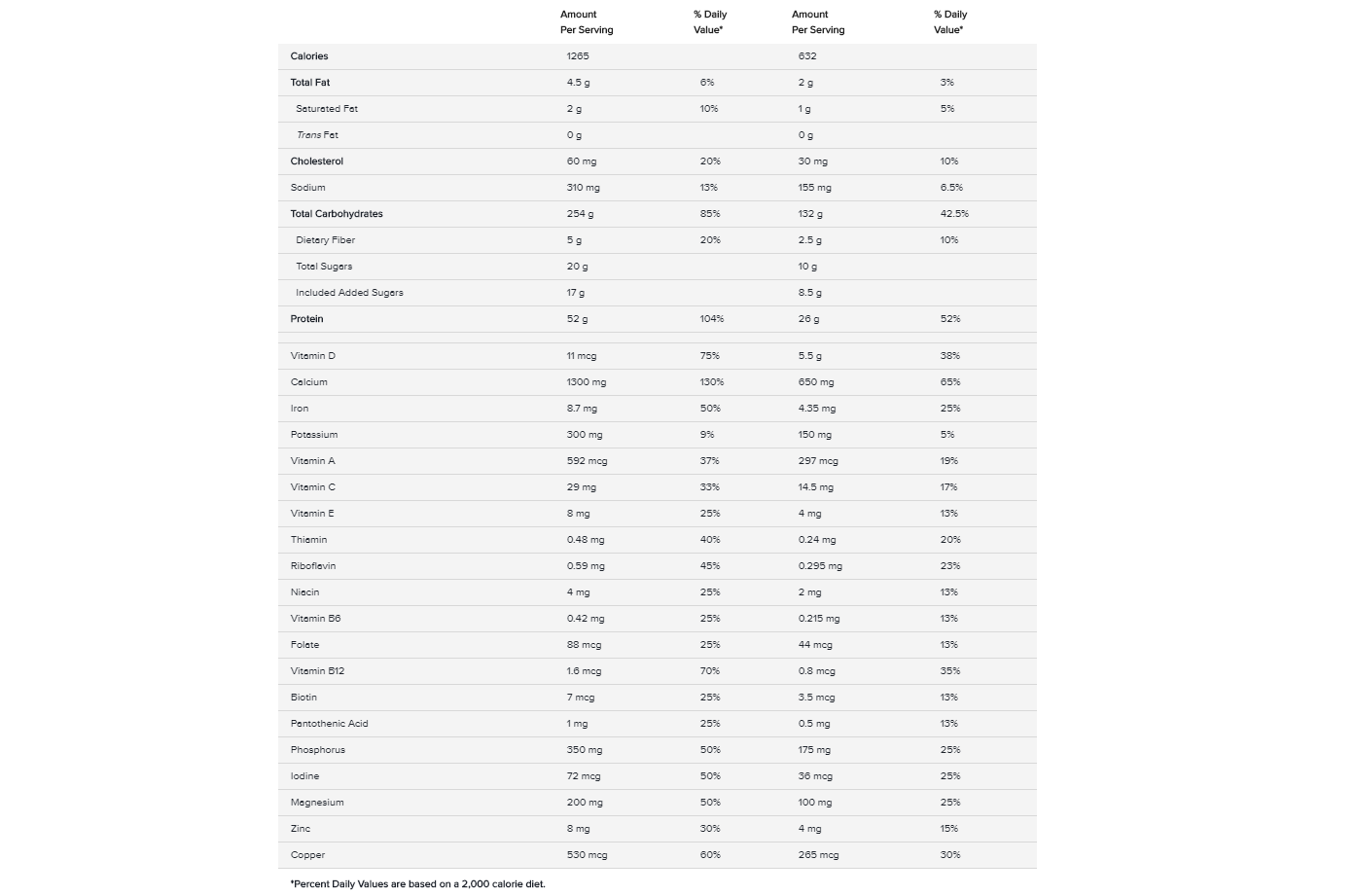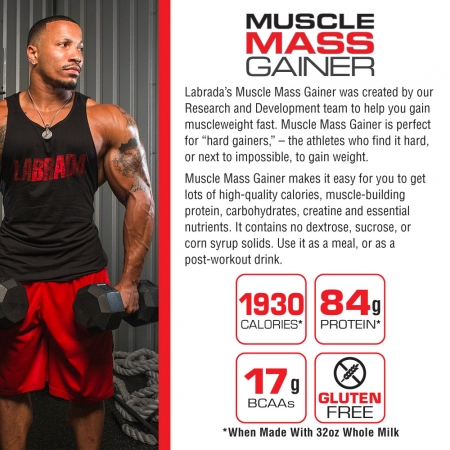 Labrada Muscle Mass Gainer-16serv.-5443g-Chocolate
---
Description
Labrada Muscle Mass Gainer, 16servings, 5443g, Chocolate.




Gain Muscles and Weight with Labrada Muscle Mass Gainer!



Perfect Choice for Hardgainers.

Support muscle growth.

Repair Muscle Tissues.

Support Recovery.

Delicious and High-Calorie.

Gluten-Free.

With Added Creatine.



Supplement Facts:




Use this product as a food supplement only. Do not use for weight reduction.

Ingredients: Maltodextrin, Cross Flow Ultra-Micro Filtered Whey Protein Concentrate, Dutch Cocoa Powder, Fructose, Natural & Artificial Flavors, Whey Protein Isolate, Calcium Caseinate, Vitamin & Mineral Blend (Di-Calcium Phosphate, Magnesium Oxide, Ascorbic Acid, Vitamin E Acetate, Biotin, Niacinamide, Potassium Iodide, Zinc Oxide, Electrolytic Iron, Vitamin A Acetate, Copper Gluconate, D-Calcium Pantothenate, Vitamin D, Pyridoxine Hydrochloride, Riboflavin, Thiamin Mononitrate, Cyanocobalamin, Folic Acid), Creatine Monohydrate, L-Glutamine, Ace-K, Sucralose, Milk Protein Isolate, Cellulose, Fibersol-2 (fiber).

Contains Milk, Soy (Lecithin). Note: Soy lecithin helps the powder to dissolve in water.




Usage of Labrada Muscle Mass Gainer:

Add 9 scoops to 1000 ml of water or milk, Take it after your workout or any time in a day to increase calorie intake.



0
Labrada Muscle Mass Gainer-16serv.-5443g-Chocolate
0
Labrada Muscle Mass Gainer-16serv.-5443g-Chocolate
0
Labrada Muscle Mass Gainer-16serv.-5443g-Chocolate
0
Labrada Muscle Mass Gainer-16serv.-5443g-Chocolate
0
Labrada Muscle Mass Gainer-16serv.-5443g-Chocolate