Top Menu
Home
Offers
Shop
Proteins
Weight Gainers & Carbs
Amino Acids
Bcaa & Recovery
Creatine
Pre Workout
Weight Loss & Fitness / Stimulant
Weight Loss & Fitness / Non Stimulant
Test Boosters
GH Boosters
Vitamins & Minerals
For Seniors
Woman Health
Kids Health
Omega & Fish Oil
Bones & Joint Support
Skin & Hair Care
Max Protect
Training Supports
Shakers
Sports Wear
High Natural Foods
Protein Bars
Fekr Tany
Blog
Legal
Security
Privacy Policy
Terms & Conditions
Contact us
About Us
Overview
Brand Story
Our Stores
My Account
My Wishlist
My Orders
My Address Book


0
0
4 Dimension Nutrition Mass Phase-18Serv.-4.5KG-Chocolate
Home
>
Shop
>
Proteins / Weight Gainers & Carbs
>
Weight Gainers & Carbs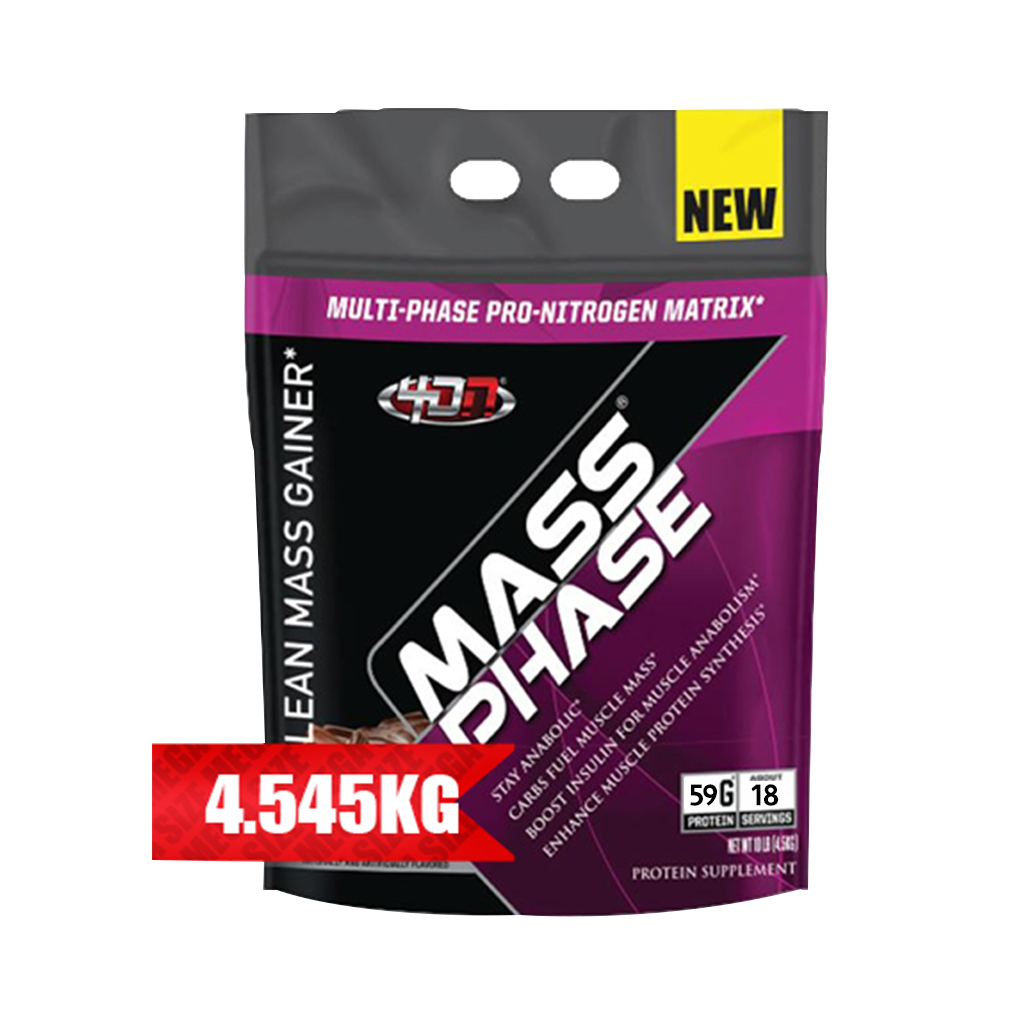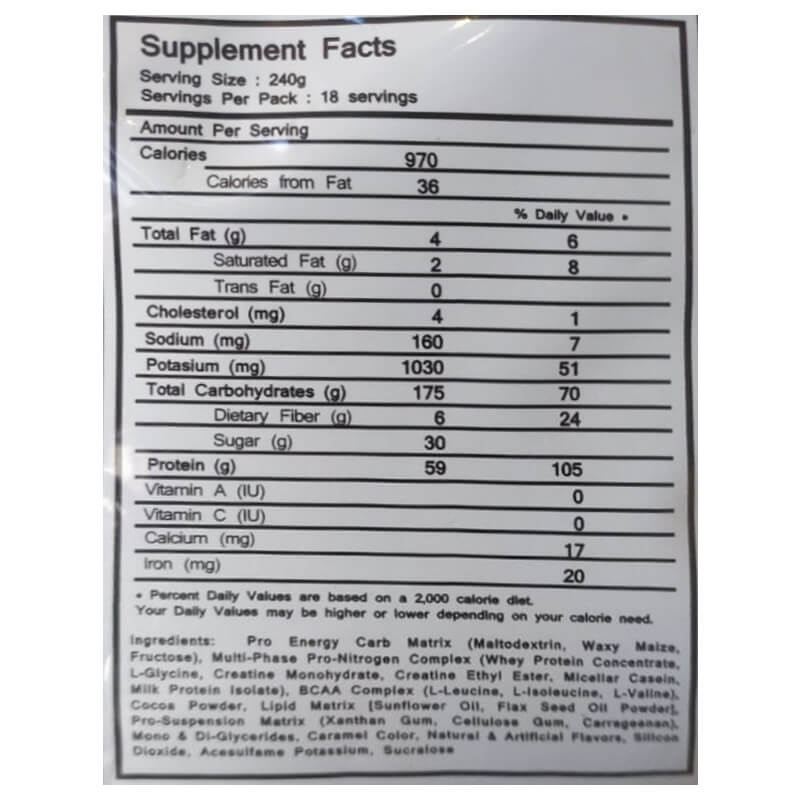 4 Dimension Nutrition Mass Phase-18Serv.-4.5KG-Chocolate
---
Description
4 Dimension Nutrition Mass Phase, 18Servings, Chocolate
More Calories = More Gain
Increase your calorie intake with Mass Phase that provides you 970 calories with tasty flavor.
Usage of 4 Dimension Nutrition Mass Phase:
Mix 1 serving (4 rounded scoops) with 473ml to 710 ml of cold water depending on your desired thickness. Mix with 473 ml of 2% reduced-fat milk for an additional 240 calories and 16 grams of protein. On non-training days, take mass phase in the morning upon waking.
Continue eating normally as mass phase designed to work with your diet. On training days, Consume 1 serving within 45 minutes after the workout. For faster results, take 2 servings per day, the first one after waking up and the second one after your workout.