Top Menu
Home
Shop
Ramadan Offers
Fekr Tany
Proteins
Weight Gainers & Carbs
Amino Acids
Bcaa & Recovery
Creatine
Pre Workout
Test Boosters
GH Boosters
Sarms
Weight Loss & Fitness / Stimulant
Weight Loss & Fitness / Non Stimulant
Max Protect
Vitamins & Minerals
Omega & Fish Oil
Bones & Joint Support
Skin & Hair Care
Woman Health
Kids Health
Training Supports
Shakers
Sports Wear
High Natural Foods
Protein Bars
About Us
Legal
Security
Privacy Policy
Returns & Exchange
Terms & Conditions
Contact us
Our Stores
My Account
My Wishlist
My Orders
0
Commandos Creatine Hell Fire Micronized 100%-100Serv.-500G
Home
>
Shop
>
Creatine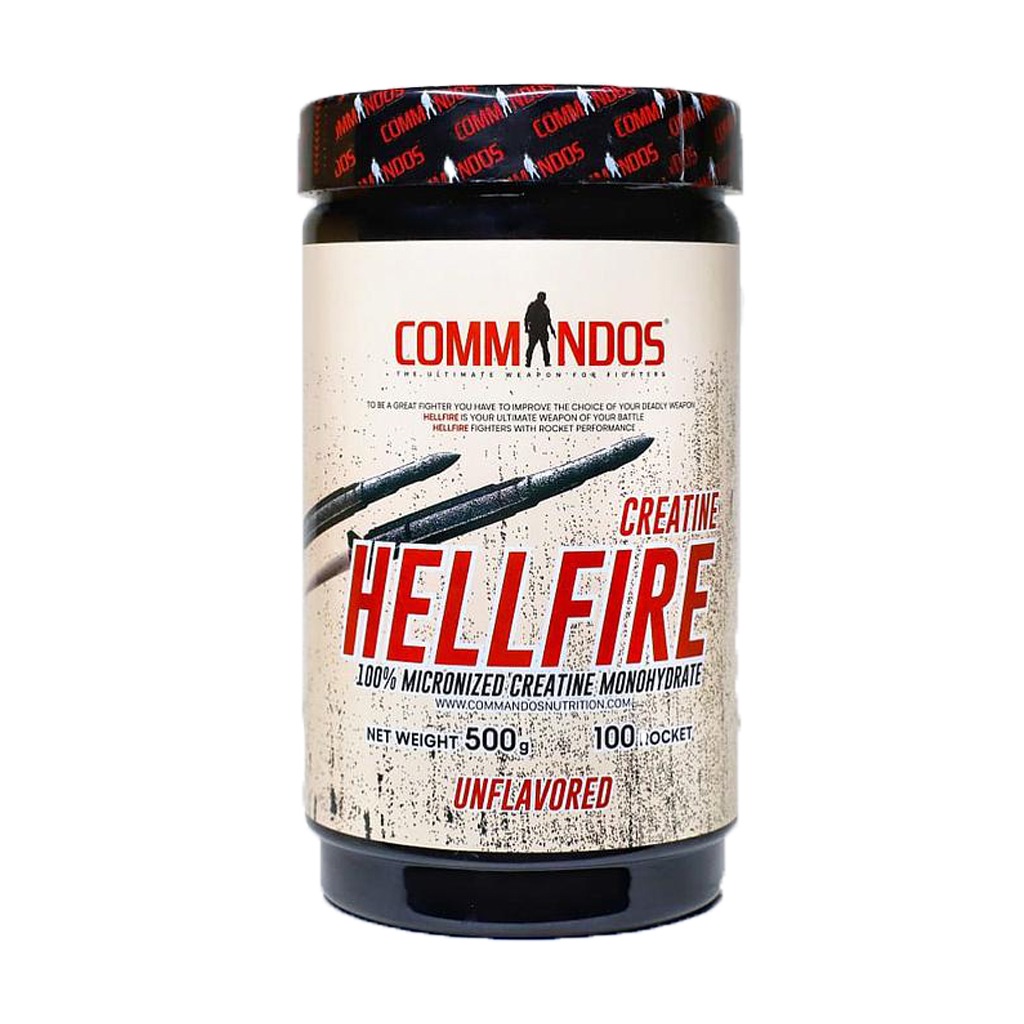 Commandos Creatine Hell Fire Micronized 100%-100Serv.-500G
---
Description
Commandos Creatine Hell Fire Micronized 100%, 100Servings, 500G.




Pump your muscles with rocket performance and set your workout on fire with ready fuel Commandos Creatine Hellfire.




Creatine Hellfire nourishes your muscle with 5 grams rocket performance of 100% pure micronized creatine monohydrate to ensure increasing muscle mass, cell volume, enhance high-intensity performance and fast recovery.



Supplement Facts: 




each serving provides:


Usage of Commandos Creatine Hell Fire:

Add 1 scoop to 100ml of cold water before or after your workout.

Warnings:

This product is only intended for use by healthy adults over 18 years of age. Consult your physician before using this product if you are taking any prescription or over the counter medications or supplements. Do not use this product if you are pregnant, expect to become pregnant or are nursing. Do not use this product if you are at risk or are being treated for any medical condition or if you are taking an MAO inhibitor. Do not exceed recommended serving size or suggested use. KEEP OUT OF REACH OF CHILDREN.
0
Commandos Creatine Hell Fire Micronized 100%-100Serv.-500G
0
Commandos Creatine Hell Fire Micronized 100%-100Serv.-500G
0
Commandos Creatine Hell Fire Micronized 100%-100Serv.-500G
0
Commandos Creatine Hell Fire Micronized 100%-100Serv.-500G
0
Commandos Creatine Hell Fire Micronized 100%-100Serv.-500G