Top Menu
Home
Shop
New Arrivals
White Friday
Proteins
Weight Gainers & Carbs
Amino Acids
Bcaa & Recovery
Creatine
Pre Workout
Weight Loss & Fitness / Stimulant
Weight Loss & Fitness / Non Stimulant
Test Boosters
GH Boosters
Vitamins & Minerals
For Seniors
Woman Health
Kids Health
Omega & Fish Oil
Bones & Joint Support
Skin & Hair Care
Max Protect
Training Supports
Shakers
Sports Wear
High Natural Foods
Protein Bars
Fekr Tany
Blog
About Us
Legal
Security
Privacy Policy
Terms & Conditions
Contact us
Our Stores
My Account
My Wishlist
My Orders
My Invoices
My Address Book

0
0
ASN Advanced Mass Maker-18serv.-2.6KG-Chocolate
Home
>
Shop
>
Proteins / Weight Gainers & Carbs
>
Weight Gainers & Carbs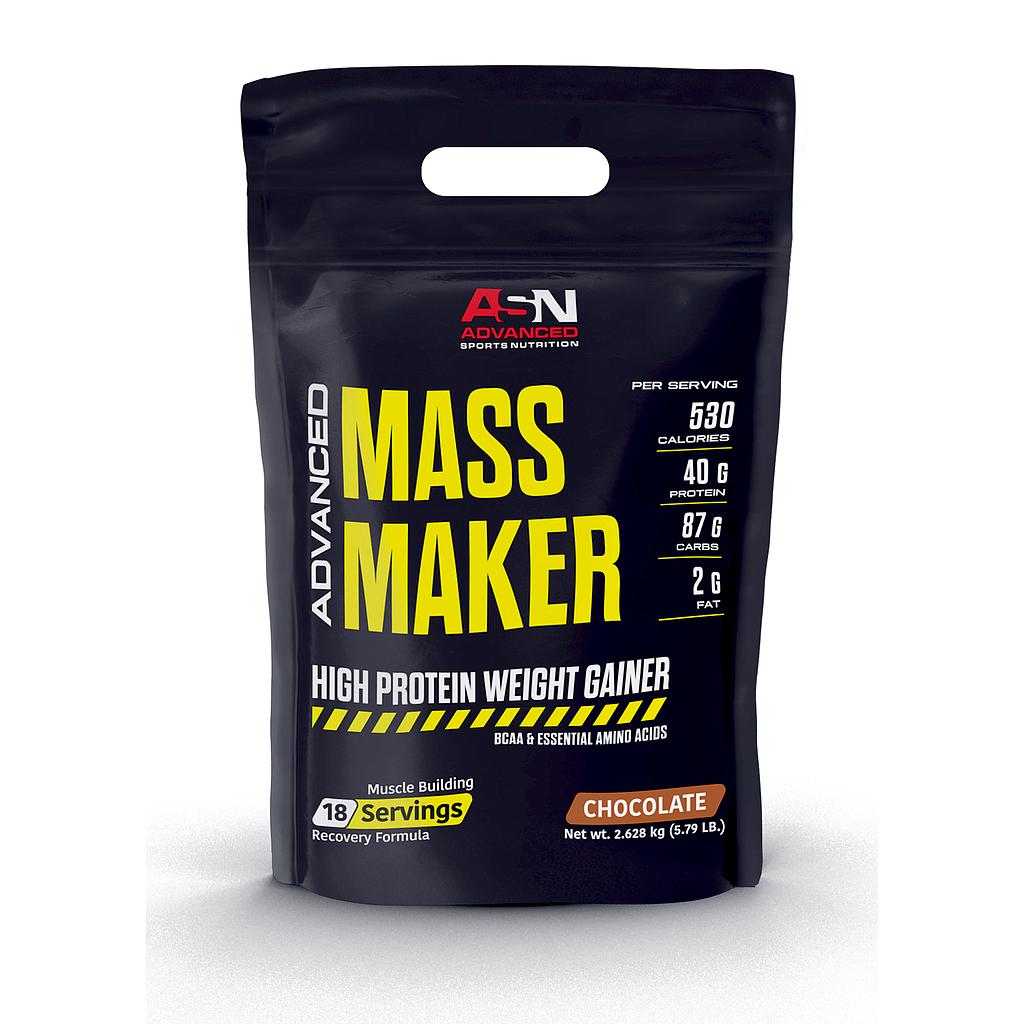 ASN Advanced Mass Maker-18serv.-2.6KG-Chocolate
---
Description
ASN Advanced Mass Maker, 18servings.




Powerful Weight Gain Formula contains:
5 Sources of protein.

Complex Carb.

Essential vitamins and minerals.



Into Each Serving:
530 calories.

40 grams of protein.

87 grams of carb.

2 grams of fat.


Usage of Mass Maker:




Add 4 scoops (146 gm) of ADVANCED MASS MAKER in a blender or shaker filled with 2 cups (500 ml) of cold water and blend for 30-60 seconds. For thicker, creamier, higher-calorie shake, add non-fat milk instead of water. 

Between Meals: For daily extra calories intake, drink 1/2-1 servings of ADVANCED MASS MAKER

Post-Workout: Drink 1/2-1 servings within 45 minutes of training to maximize recovery.

Before Bedtime: Drink 1/2-1 servings 60 minutes before bedtime to fuel your body during your sleep.

Don't Exceed the recommended dosage.