Top Menu
Home
Shop
Clearance
Fekr Tany
For Seniors
Proteins
Weight Gainers & Carbs
Amino Acids
Bcaa & Recovery
Creatine
Pre Workout
Test Boosters
GH Boosters
Sarms
Weight Loss & Fitness / Stimulant
Weight Loss & Fitness / Non Stimulant
Max Protect
Vitamins & Minerals
Omega & Fish Oil
Bones & Joint Support
Skin & Hair Care
Woman Health
Kids Health
Training Supports
Shakers
Sports Wear
High Natural Foods
Protein Bars
Blog
About Us
Legal
Security
Privacy Policy
Terms & Conditions
Contact us
Our Stores
My Account
My Wishlist
My Orders
0
Sante Gold Granola-300G-Nuts&Honey
Home
>
Shop
>
High Natural Foods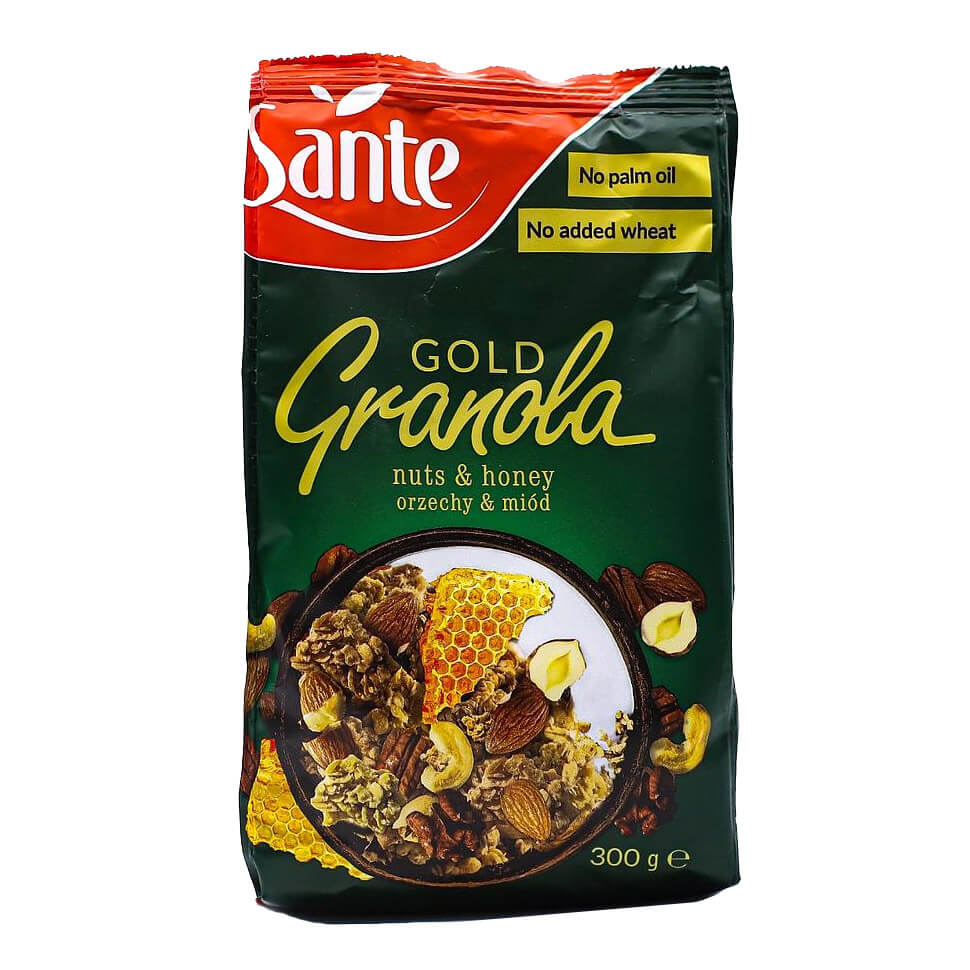 Sante Gold Granola-300G-Nuts&Honey
---
Description
Sante Gold Granola, 300G, Nuts&Honey.




Granola is a delicious mix of tasty and crispy roasted whole-grain oat flakes with pieces of nuts (almonds, hazelnuts, cashew nuts, pecan nuts) and honey. 




Sante Gold Granola: 
Rich in fibers.

Source of vitamin E and thiamine

Source of 7 minerals: potassium, phosphorus, magnesium, iron, zinc, copper and manganese.

No palm oil.

No Added wheat.

No glucose and fructose syrup.
 

Eat Granola with Milk, Yogurt or Add to muffins or smoothies.

Nutrition Facts:

Ingredients:

Whole-grain Oatmeal 55.3%, Unrefined Cane Sugar, 11% Nuts (Almonds, Hazelnuts, Cashews, Pecan Nuts), Sunflower Oil, Flour (Barley, Maize), Honey 2.5%, Coconut Flakes, Salt Sea, Aroma, Raising Agent: Sodium Carbonates; Emulsifier: Lecithin (From Soy).



0
Sante Gold Granola-300G-Nuts&Honey
0
Sante Gold Granola-300G-Nuts&Honey
0
Sante Gold Granola-300G-Nuts&Honey
0
Sante Gold Granola-300G-Nuts&Honey
0
Sante Gold Granola-300G-Nuts&Honey