Top Menu
Home
Shop
Clearance
Fekr Tany
For Seniors
Proteins
Weight Gainers & Carbs
Amino Acids
Bcaa & Recovery
Creatine
Pre Workout
Test Boosters
GH Boosters
Sarms
Weight Loss & Fitness / Stimulant
Weight Loss & Fitness / Non Stimulant
Max Protect
Vitamins & Minerals
Omega & Fish Oil
Bones & Joint Support
Skin & Hair Care
Woman Health
Kids Health
Training Supports
Shakers
Sports Wear
High Natural Foods
Protein Bars
Blog
About Us
Legal
Security
Privacy Policy
Terms & Conditions
Contact us
Our Stores
My Account
My Wishlist
My Orders
0
Warrior Test Optimal Hormone Support-30Serv.-360G-Blue Raspberry
Home
>
Shop
>
Natural Boosters
>
Test Boosters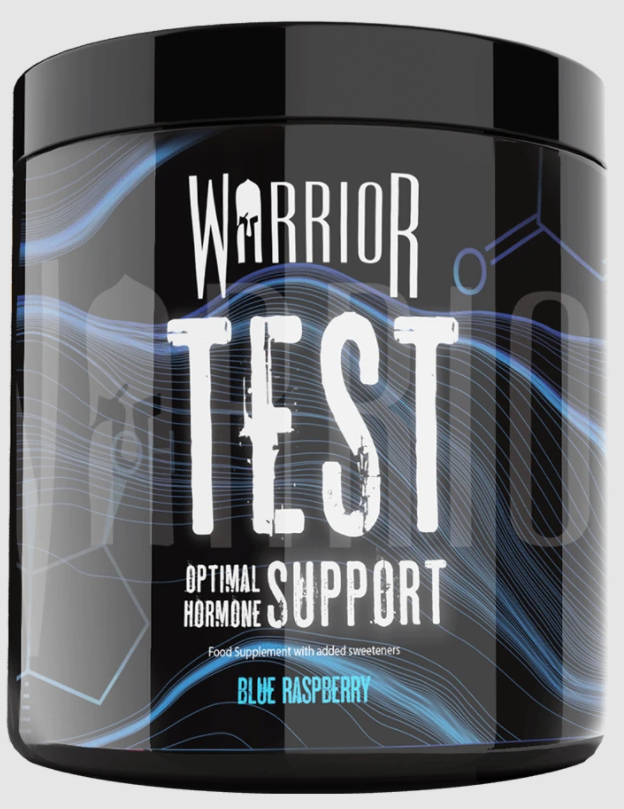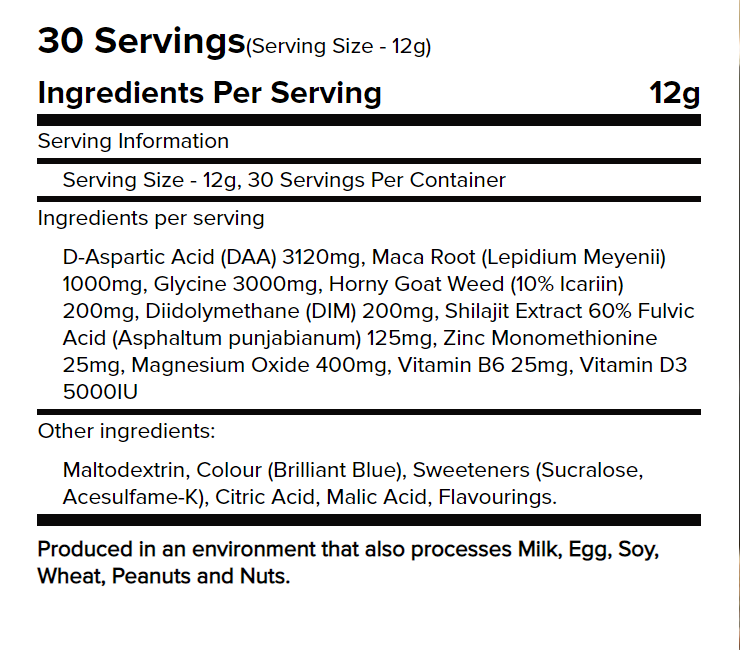 Warrior Test Optimal Hormone Support-30Serv.-360G-Blue Raspberry
---
Description
Warrior TEST has been developed to offer all-in-one hormone support helping boost testosterone, supplementing hormone essential vitamins, and control estrogen, and increase lipido.
Benefits:
Boost natural testosterone production.

Estrogen control

Libido enhancement

Increase muscle mass
Active ingerdients:
 
Maca Root: 
Support muscle growth

Increase energy

Boost testosterone
Horny goat weed:
Boost testosterone levels

Reduce fatigue

Increase strength

Shilajit: 
Support energy levels

Help in muscle growth

D-aspartic acid:
Used as a testosterone booster


Usage: 
Add 1 scoop mixed with 300-400 ml. Water, take any time through the day in the morning or before bed.
0
Warrior Test Optimal Hormone Support-30Serv.-360G-Blue Raspberry
0
Warrior Test Optimal Hormone Support-30Serv.-360G-Blue Raspberry
0
Warrior Test Optimal Hormone Support-30Serv.-360G-Blue Raspberry
0
Warrior Test Optimal Hormone Support-30Serv.-360G-Blue Raspberry
0
Warrior Test Optimal Hormone Support-30Serv.-360G-Blue Raspberry