Top Menu
Home
Shop
Clearance
Fekr Tany
For Seniors
Proteins
Weight Gainers & Carbs
Amino Acids
Bcaa & Recovery
Creatine
Pre Workout
Test Boosters
GH Boosters
Sarms
Weight Loss & Fitness / Stimulant
Weight Loss & Fitness / Non Stimulant
Max Protect
Vitamins & Minerals
Omega & Fish Oil
Bones & Joint Support
Skin & Hair Care
Woman Health
Kids Health
Training Supports
Shakers
Sports Wear
High Natural Foods
Protein Bars
Blog
About Us
Legal
Security
Privacy Policy
Terms & Conditions
Contact us
Our Stores
My Account
My Wishlist
My Orders
0
Warrior Blaze Thermogenic Formula-90Serv.-90Caps
Home
>
Shop
>
Weight Loss And Fitness
>
Stimulant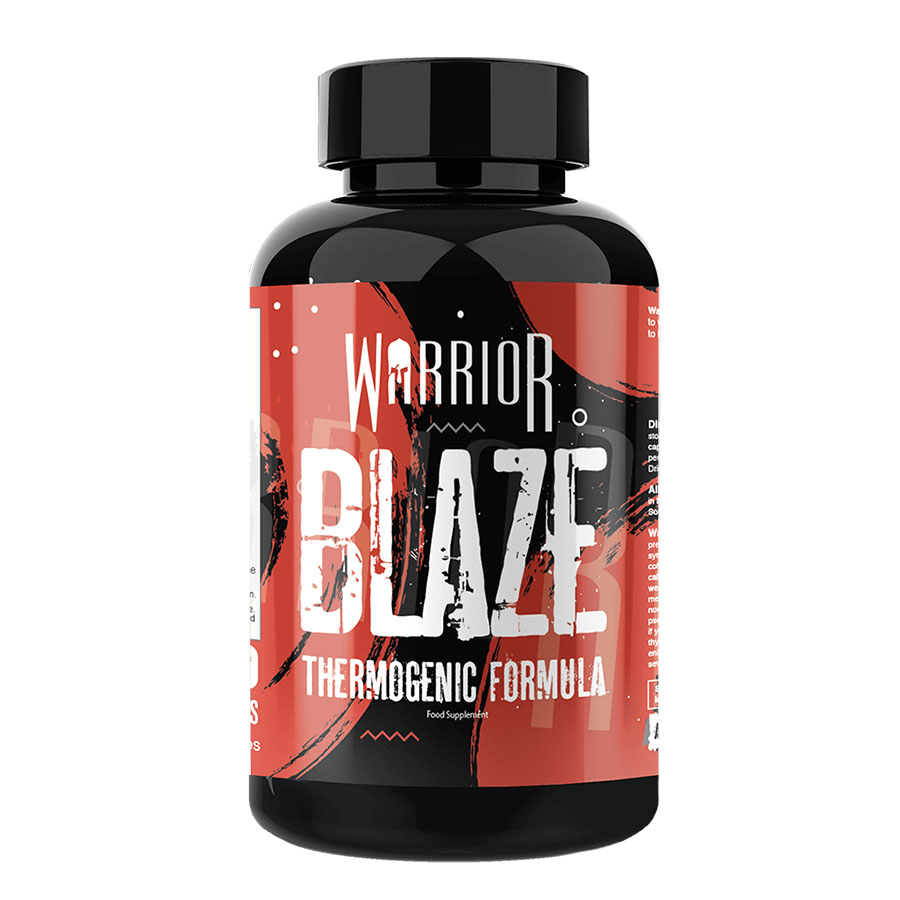 Warrior Blaze Thermogenic Formula-90Serv.-90Caps
---
Description
Warrior Blaze Reborn is an Elite Thermogenic Formula. It is designed to support your healthy weight goals.
Elite Thermogenic Formula.
Designed to Support Healthy Weight Goals.
With Caffeine & Chromium.
Suitable for Vegetarians.
It also contains a range of botanical ingredients such as Bitter Orange Peel and Green Tea which may help to improve metabolism.
How to use:
Begin by taking 1 capsule in the morning on an empty stomach and 1 capsule 5-6 hours later to assess tolerance.



 If well tolerated, an additional capsule may be added to the morning serving, do not exceed more than 3 capsules in a 24hr period.



Do not exceed a 1-morning capsule until tolerance is assessed. Drink plenty of water throughout the day to avoid dehydration.
0
Warrior Blaze Thermogenic Formula-90Serv.-90Caps
0
Warrior Blaze Thermogenic Formula-90Serv.-90Caps
0
Warrior Blaze Thermogenic Formula-90Serv.-90Caps
0
Warrior Blaze Thermogenic Formula-90Serv.-90Caps
0
Warrior Blaze Thermogenic Formula-90Serv.-90Caps