Top Menu
Home
Shop
Clearance
Fekr Tany
For Seniors
Proteins
Weight Gainers & Carbs
Amino Acids
Bcaa & Recovery
Creatine
Pre Workout
Test Boosters
GH Boosters
Sarms
Weight Loss & Fitness / Stimulant
Weight Loss & Fitness / Non Stimulant
Max Protect
Vitamins & Minerals
Omega & Fish Oil
Bones & Joint Support
Skin & Hair Care
Woman Health
Kids Health
Training Supports
Shakers
Sports Wear
High Natural Foods
Protein Bars
Blog
About Us
Legal
Security
Privacy Policy
Terms & Conditions
Contact us
Our Stores
My Account
My Wishlist
My Orders
0
Scivation xtend bcaas intra workout catalyst-30Serv.-415G-Mango
Home
>
Shop
>
Amino Acids
>
Bcaa & Recovery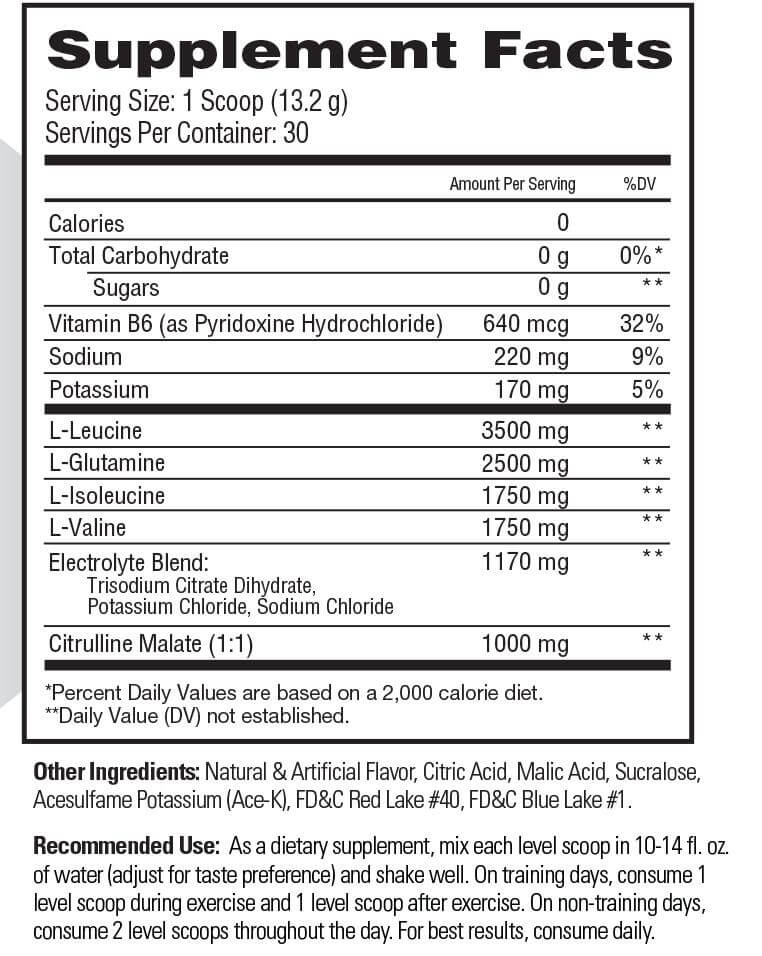 Scivation xtend bcaas intra workout catalyst-30Serv.-415G-Mango
---
Description
SCIVATION XTEND BCAAS INTRA WORKOUT CATALYST, 415G, 30 serving, Mango.
Start The Recovery Phase With Scivation Xtend.
Scivation Xtend Bcaas Intra Workout Catalyst Can:
Increase Muscle Growth.

Enhance Recovery.

Can Limit Fatigue.

Decrease Muscle Soreness.

Reduce Exercise Fatigue.



XTEND is the best-selling, most-advanced BCAA drink mix on the planet. At its heart are 7g of BCAAs in the nature-designed and research-proven 2:1:1 ratio, plus glutamine and citrulline malate. With a proprietary blend of hydration-inducing electrolytes, XTEND BCAA powder is a sugar-free and carb-free way to help anyone grind through a grueling gym session. World-class athletes, champion fighters, elite bodybuilders, and weight training enthusiasts of varying types all use XTEND during their workouts in order to train longer, harder, and with more intensity.

Warning: 
This product is only intended for healthy adults, 18 years of age or older. Do not use if pregnant or nursing. Consult with a licensed, qualified healthcare professional before taking this or any dietary supplement product. Immediately discontinue use and contact your healthcare professional if you experience any adverse reaction to this product. Use only as directed. Do not use if safety seal is broken or missing. Store in a cool dry place. KEEP OUT OF REACH OF CHILDREN.



0
Scivation xtend bcaas intra workout catalyst-30Serv.-415G-Mango
0
Scivation xtend bcaas intra workout catalyst-30Serv.-415G-Mango
0
Scivation xtend bcaas intra workout catalyst-30Serv.-415G-Mango
0
Scivation xtend bcaas intra workout catalyst-30Serv.-415G-Mango
0
Scivation xtend bcaas intra workout catalyst-30Serv.-415G-Mango