Top Menu
Home
Shop
Fekr Tany
Winter Sale
Proteins
Weight Gainers & Carbs
Amino Acids
Bcaa & Recovery
Creatine
Pre Workout
Test Boosters
GH Boosters
Sarms
Weight Loss & Fitness / Stimulant
Weight Loss & Fitness / Non Stimulant
Max Protect
Vitamins & Minerals
Omega & Fish Oil
Bones & Joint Support
Skin & Hair Care
Woman Health
Kids Health
Training Supports
Shakers
Sports Wear
High Natural Foods
Protein Bars
About Us
Legal
Security
Privacy Policy
Returns & Exchange
Terms & Conditions
Contact us
Our Stores
My Account
My Wishlist
My Orders
0
Basix Total Gainer-22Serv.-6804kg-Vanilla Whip
Home
>
Shop
>
Proteins / Weight Gainers & Carbs
>
Weight Gainers & Carbs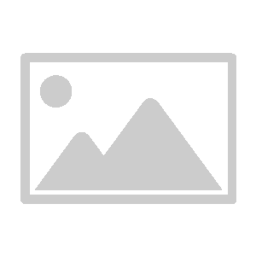 Basix Total Gainer-22Serv.-6804kg-Vanilla Whip
---
Description
| | Per 100g serving | Per 300g Serving |
| --- | --- | --- |
| Energy kJ | 1574 | 4721 |
| Energy kcal | 376 | 1133 |
| Fat | 3.9g | 11.6g |
| of which Saturates | 1.8g | 5.4g |
| of which Monounsaturated | 1.0g | 2.9g |
| of which Polyunsaturated | 0.8g | 2.4g |
| Carbohydrate | 68.5g | 205.5g |
| of which Sugars | 4.6g | 13.9g |
| Fibre | 3.3g | 9.8g |
| Protein | 15.1g | 45.3g |
| Salt | 0.058g | 0.173g |
Typical Amino Acids
Breakdown
Per 100g serving
Per 300g Serving
L-Alanine
0.9g
2.6g
L-Arginine
0.6g
1.9g
L-Aspartic Acid
1.8g
5.4g
L-Cystine
0.4g
1.3g
L-Glutamic Acid
3.3g
10.0g
L-Glycine
0.5g
1.4g
L-Histidine
0.4g
1.1g
L-Isoleucine
1.0g
3.1g
L-Leucine
1.7g
5.2g
L-Lysine
1.4g
4.3g
L-Methionine
0.4g
1.1g
L-Phenylalanine
0.7g
2.0g
L-Proline
1.0g
3.1g
L-Serine
0.9g
2.6g
L-Threonine
1.1g
3.2g
L-Tryptophan
0.3g
0.9g
L-Tyrosine
0.5g
1.6g
L-Valine
1.0g
3.1g
Ingredients
Slow and fast release Carbohydrate Blend (Maltodextrin, Ultra-Fine Oats
Powder (Gluten), Dextrose), Protein Blend (Whey Protein Concentrate (Milk),
Milk Protein Concentrate (Milk), Whey Protein Isolate (Milk), Cocoa Powder, Creatine Monohydrate, MCT (Medium Chain Triglycerides -Coconut Oil), Flavouring, Stabiliser (Xanthan Gum), Sweetener (Sucralose).
| Vitamin & Minerals | Per 100g serving | Per 300g Serving | % NRV per 300g |
| --- | --- | --- | --- |
| Riboflavin (mg) | 0.0mg | 0.1mg | 10.00% |
| Potassium (mg) | 69.8mg | 209.3mg | 10.00% |
| Calcium (mg) | 129.5mg | 388.4mg | 49.00% |
| Phosphorus (mg) | 98.6mg | 295.9mg | 42.00% |
| Magnesium (mg) | 15.7mg | 47.0mg | 13.00% |
300g (6 scoops) with 300ml of water or milk. For best results add 150g (three scoops) to 300ml of water, shake well and then add the remaining 150g (three scoops) and shake again. Consume immediately.
Caution:
Keep out of the reach of Children
Once mixed keep chilled and consume within 3 Hours.
Manufactured on equipment, which processes Egg, Soya, and products derived from Crustaceans.
Close tub after use.
Store in a cool, dry place.
0
Basix Total Gainer-22Serv.-6804kg-Vanilla Whip
0
Basix Total Gainer-22Serv.-6804kg-Vanilla Whip
0
Basix Total Gainer-22Serv.-6804kg-Vanilla Whip
0
Basix Total Gainer-22Serv.-6804kg-Vanilla Whip
0
Basix Total Gainer-22Serv.-6804kg-Vanilla Whip