Top Menu
Home
Shop
Ramadan Offers
Fekr Tany
Proteins
Weight Gainers & Carbs
Amino Acids
Bcaa & Recovery
Creatine
Pre Workout
Test Boosters
GH Boosters
Sarms
Weight Loss & Fitness / Stimulant
Weight Loss & Fitness / Non Stimulant
Max Protect
Vitamins & Minerals
Omega & Fish Oil
Bones & Joint Support
Skin & Hair Care
Woman Health
Kids Health
Training Supports
Shakers
Sports Wear
High Natural Foods
Protein Bars
About Us
Legal
Security
Privacy Policy
Returns & Exchange
Terms & Conditions
Contact us
Our Stores
My Account
My Wishlist
My Orders
0
Nutrabolics Mass Fusion Gainer-29Serv.-7.26KG-Strawberry
Home
>
Shop
>
Proteins / Weight Gainers & Carbs
>
Weight Gainers & Carbs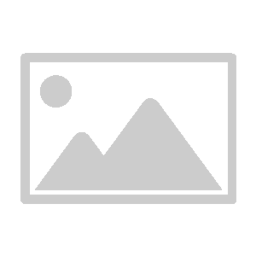 Nutrabolics Mass Fusion Gainer-29Serv.-7.26KG-Strawberry
---
Description
Nutrabolics Mass Fusion Gainer, Strawberry.



Clean Calories for Clean Bulk.




Hardcore Mass Gainer for Bulking phase, Nutrabolics Mass Fusion Gainer contains clean carbs like sweet potato and quinoa, time-release proteins, plus the healthy fat MCT.



Usage of Mass Fusion Gainer : 

Add three scoops of MASS FUSION® 2.0 (249 g) to 475 mL – 600 mL of cold water or milk and shake for a few seconds. For best results, drink one serving for breakfast and another serving throughout the day in combination with a diet and exercise program.

Warning: 

For adult use only. Keep out of reach of children. Consult your physician before using the product if you have any medical condition. Do not use if you are pregnant or nursing.
0
Nutrabolics Mass Fusion Gainer-29Serv.-7.26KG-Strawberry
0
Nutrabolics Mass Fusion Gainer-29Serv.-7.26KG-Strawberry
0
Nutrabolics Mass Fusion Gainer-29Serv.-7.26KG-Strawberry
0
Nutrabolics Mass Fusion Gainer-29Serv.-7.26KG-Strawberry
0
Nutrabolics Mass Fusion Gainer-29Serv.-7.26KG-Strawberry